4 Great Reasons to Choose The Veterinarians at Petaluma Veterinary Hospital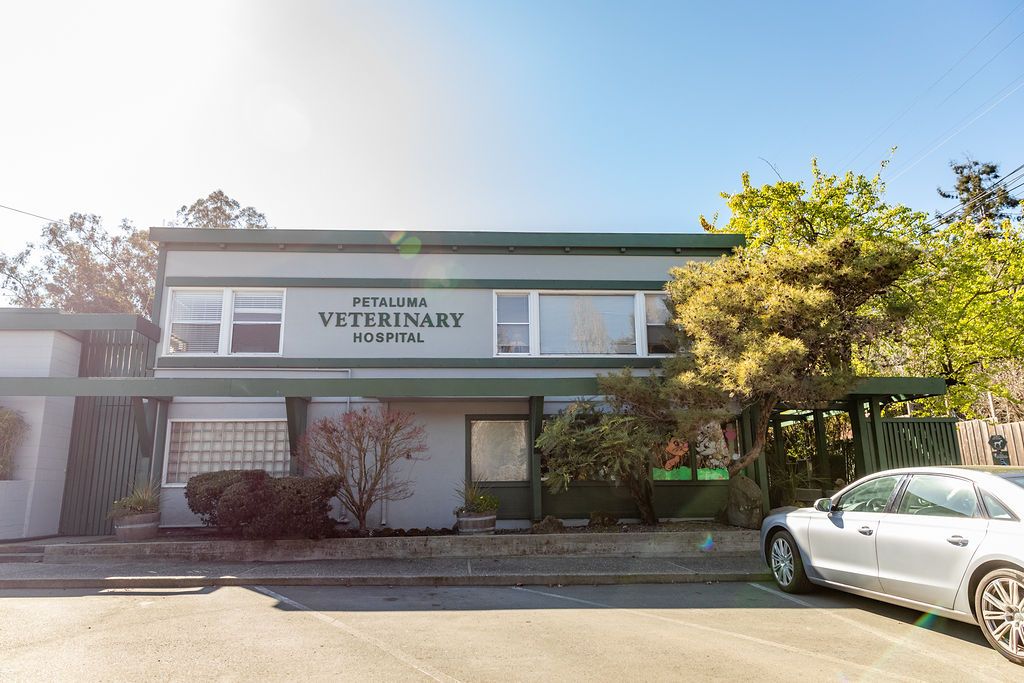 Your Other Family Doctor - Your Veterinarian
Our Mission:
To provide top quality, comprehensive veterinary patient care along with exceptional client service.

Our Motto:
To treat every client like family and every pet as if it was our own.


1) Petaluma Veterinary Hospital has been AAHA Accredited Since 1986:
Did you know that 60% of pet owners believe their current veterinary hospital is accredited when it is not. We're proud to say that PVH has gone the extra mile to earn accreditation starting in 1986.

AAHA Accreditation is not mandatory; consequently only 12-15% of veterinary hospitals choose to hold themselves to a higher standard by going through the rigorous evaluation process required to become accredited. This distinction insures that your pet will get the highest quality veterinary care possible.
Every 3 years we undergo comprehensive on-site evaluations on approximately 900 standards of veterinary excellence. Our last on-site evaluation was done on August 8. 2022 and we passed with flying colors!! Areas evaluated included quality of care, pain management, surgery, pharmacy, laboratory, exam facilities, medical records, cleanliness, dental care, diagnostic imaging, anesthesiology, continuing education, and others.
AAHA Accredited hospitals are recognized as the finest in the industry
and are consistently at the forefront of advanced veterinary medicine.
2) Our Veterinarians Make Decisions with you:
We know
you want to be part of the process
. During diagnosis, our
veterinarians
will
expain
recommended tests. their value, and their cost. Afterwards they will
review
test results with you, discuss treatment options and treatment costs. This way we can make decisions together.

Here are two client testimonials related to this:

"Dr. Smith took her time to find the exact location of my dog's injury (soft tissue v. bone) and advised of options and costs before further treatment. In spite of being very busy, they were able to x-ray without sedation, and go over results with me".
"I really appreciate PVH - the staff is friendly and competent and the doctors are excellent. I appreciate that they don't try to sell me on extra tests or medications and instead help me manage my dog's allergies. I left another local vet because every time I went in the doctor pushed more expensive tests and procedures without waiting for the results from earlier tests."


3) We use Low-stress Handling Techniques:
The "Fear Free" Certification Program teaches handling methods and protocols that provide calming environments for pets. Our veterinarians and staff understand your pet is scared, not mean, and we use low-stress handling techniques to remove much of your pet's fear. This leads to fewer anxiety triggers and a better experience for everyone.
​​​
4) Our Friendly Sign:
Yes, we are the folks with the friendly sign on Petaluma Blvd. N., across from the outlet mall. The sign is changed every Monday to make you smile, maybe even laugh. We get letters, emails, and calls from people who love our signs. We hope you like them too. We think that having a bit of fun while working hard is ok.

​​​​​​​Check out what the local news has to say about our sign!

Read the full article


Please give us a call at 707-762-3511 to schedule an appointment!