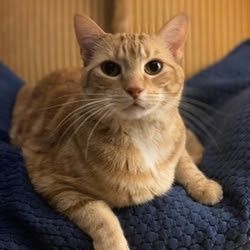 Top Health Tips for Autumn
It's a great time to get outside with your pet; for a dog, there's nothing like a romp in the leaves, while for cats, midday sunbeams have never felt better as the days get shorter and the nights get colder. When it comes to keeping your pets healthy and helping them enjoy fall to the fullest, there are some things to keep in mind. Read on for our top fall pet tips.

What Does Your Dog's Urine Color Mean?
Dr. Ernie Ward provides insight on what he refers to as "liquid gold!" -- We learned urine could provide us with such valuable insight into a patient's health, that it was worth its weight in gold. We also learned that the color and consistency of urine, from light yellow to black and clear to cloudy, signaled health or illness. If you've ever pondered what your dog's pee color meant, here's a description of your dog's urine spectrum.

Thanksgiving Treats You Can Share with your Pets
Of course, not all Thanksgiving foods are dangerous. And it's a holiday for your pets too, right? With that in mind, here are 6 safe treats you can give your dog or cat this Thanksgiving. Read this article.