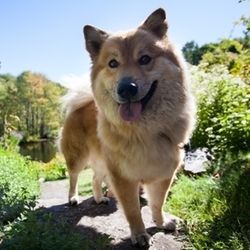 5 Tips for a Healthier Dog Smile

Dogs have 42 smile generators. Keeping those 42 teeth strong, healthy, and happy is essential to preventing illness, pain, and may extend longevity. February is National Pet Dental Health Month to raise awareness about the dangers of oral diseases such as gingivitis, tooth abscesses, and mouth tumors. Read more.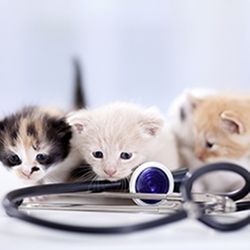 Reducing Your Cat's Fear of the Veterinarian

A typical trip to the hospital can be stressful, for both you and your cat. Stress can cause serious health issues, decrease signs of pain or sensitivity, modify diagnostic tests, weaken the immune system and cause diarrhea. Fortunately, there are now some simple, safe, surefire Fear-Free techniques that you and your veterinarian can use to make your cat's visits to the hospital less stressful. Read article.


Build Your Own Pet First Aid Kit

Do you have a first aid kit for your household? What about for your furry family members? Here are some recommendations for how to build your own pet first aid kit. Build a kit!