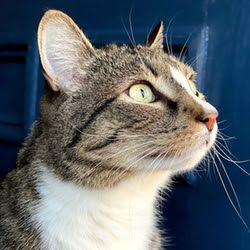 Cats and Cars in Cold Weather

Help keep your own and your neighborhood cats safe this winter by following these tips and talking with your veterinarian about cold-weather care for cats. Read this article.

Heart Disease: The Most Common Cause of Sudden Death in Cats

Some heart diseases are "peracute" or sudden onset. There may be no warning signs or pre-existing symptoms and if your cat has not had a thorough physical examination, sudden onset heart disease can be quite a shock Learn about protecting your cat from sudden heart failure. Read this article.

Preparing Your Dog for Holiday Guests

With the holidays coming up, your home is likely to be experiencing more activity and guests. Depending on your dog's personality and habits, this can be a difficult time for both your dog and your family. Check out some simple training tips to help make this a more pleasant experience for everyone. Read this article.​