Kidney Disease in Dogs: What Dog Owners Should Know
Kidney disease is very common in dogs, and protecting your pooch from kidney disease means you should be prepared to look for problems early. Studies show that 1 in 10 dogs suffer from kidney disease. Learn more.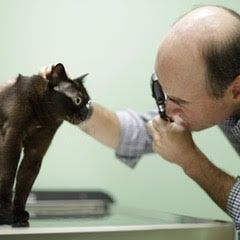 Why Your Cat Needs Regular Checkups
Many theories have been proposed to explain the discrepancy in veterinary care between cats and dogs. Unfortunately for cats, "being healthier" or having nine lives is not one of them. Read this article.

6 Strange Cat Behaviors Finally Explained
Some feline habits are adorable and endearing, while others are confusing and even dangerous. If you've ever wondered about certain, strange cat behaviors, you've come to the right place to learn. Check it out.