Welcome to the Veterinary Clinic
With over 15 years of experience and growing, John Cooper has been the leader when it comes to veterinary care in San Diego, CA. Whether you are looking to get bi-yearly health check up, dental cleaning, or emergency services. We have a full service Veterinary office with a friendly staff and a warm and comforting enviroment. Come see why our community loves us!
Pet Examinations
Our pets are a part of our family, and every responsible owner wants to ensure that their pets are in the very best of health. Your pet may not be able to tell you what is wrong, but our examinations aim to discover the source of any problem, or indeed prevent them before they arise.


Our Happy Clients
"Wow, the service I received was beyond my expectations! My boogie was so happy and the staff was so nice and friendly. I would recommend John Cooper and his office to anyone and everyone!

- Andrew W.

"I have been going to John for years and he always makes sure that we are taken care of. His staff is very helpful and he is really a part of my family now. I wouldn't take Charlie to see anyone else!"

- Michelle T.

"If I could say one thing it would be AMAZING! But I can say more so I will also say that I have never seen anywhere that cares for animals as much as the staff do. I am so lucky to live close by and anytime I need anything for Sammy, I go to John!"

- Tiffany M.

Featured Services:
Health Examinations - Required Vaccines - Neutering and Spaying
​Dental Cleaning - Emergency Services

​​​​​​​Petaluma Veterinary Hospital
​​​​​​​
4 Reasons to visit the Veterinarians
at our Small Animal Hospital
AAHA Accredited
AAHA Accreditation for 33+ years means
your pets will get the
highest quality care possible
at Petaluma Veterinary Hospital.
Completion of this rigerous process puts us in a select group of only
15% of US animal hospitals.
AAHA Accredited
hospitals are recognized as the
best in the industry
and
consistently at the
forefront of advanced veterinary medicine.
Read More
Low-stress Handling Techniques
Some pets hate going to the
veterinarian
and act accordingly.
But we know that
most pets are fearful, not mean.
Using our low-stress handling techniques leads to
fewer anxiety triggers, less stress,
and a better experience for everyone.
Our
veterinarians
and staff use as many low-stress handling techniques as possible.
Clients as Partners
We know our clients want to be
part of the decision making process.
So our
veterinarians
explain things in terms that you can understand. We think this
sets us apart
from other veterinary hospitals.
During diagnosis we
explain the cost and why
we recommend certain tests. Then, we explain what
test results mean
and we discuss treatment
options with you.
.
​
Client communication at each step enables us to
make decisions together.
We Have the Funny Signs!
"Petaluma Veterinary Hospital's signs are just purr-fect!"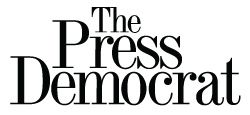 Pet Examinations​