A State-Of-The-Art Veterinary Hospital Needs
​​​​​​​a Backup Power Plan!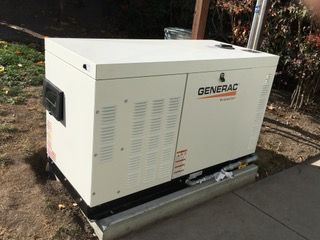 During power outage our pet patients are safe and comfortable. Just like a state-of-the-art human hospital, Petaluma Veterinary Hospital has a large natural gas backup generator to keep the power on throughout the hospital, including our surgical and dental suites.

When the power goes out, our 25Kw backup generator automatically starts and powers all circuits in our hospital. When grid power is available again, the system automatically puts the hospital back on the grid. Then the generator cools down, shuts down, and waits for the next power outage!

So, if power goes out for any length of time, your pets will be safe and comfortable at Petaluma Veterinary Hospital. This is what you should expect from an AAHA Accredited veterinary hospital.