Animal Hospital- Information About Petaluma Veterinary Hospital
Petaluma Veterinary Hospital
Animal Hospital Serving Sonoma County Since 1946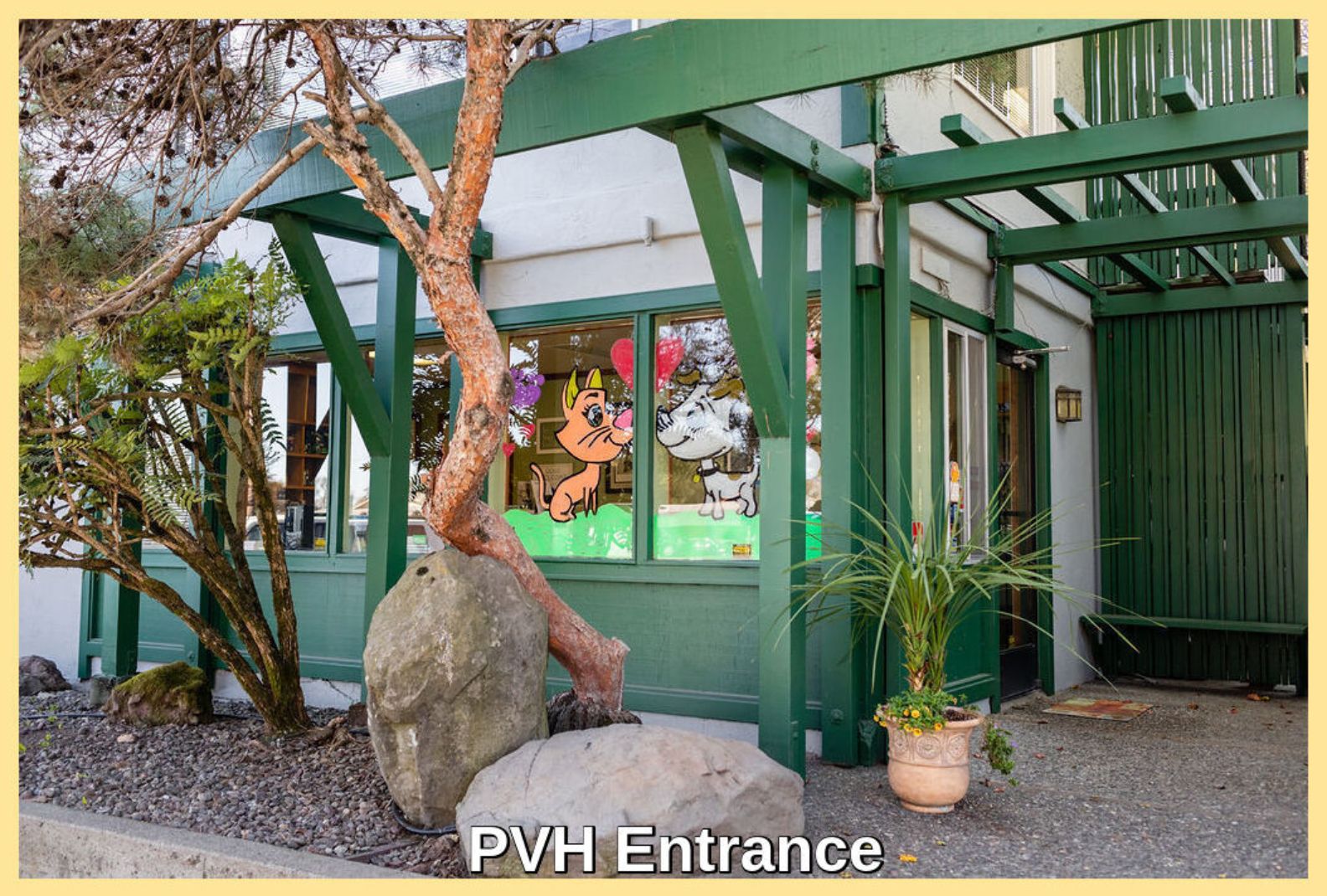 ​​​​​​​Power Outages- Is Your Pet Protected?
​​​​​​​During all power outages our large 25kw generator keeps the power on throughout our animal hospital, including our surgical and dental suites, so your pets are protected. A State-Of-The-Art, AAHA Accredited Veterinary Hospital Needs a Backup Power Plan!

About Petaluma Veterinary Hospital
Since 1946 Petaluma Veterinary Hospital has provided a full range of medical, surgical and dental services to pets from Petaluma, Penngrove, Cotati, Rohnert Park and Sonoma County. You may have seen our friendly sign on Petaluma Blvd. N., right across from the outlet mall.

PVH is an easy drive from Penngrove, Cotati, and Rohnert Park- located right across from the Petaluma Outlet Mall on Petaluma Blvd. North, with private parking.

We are an AAHA Accredited, full-service small animal hospital, providing annual wellness exams, diagnosis and treatment of sick pets, surgery, dentistry, vaccinations, Flea/Tick treatment, Heartworm testing, and more.
To ensure that your pets get the state-of-the-art care that is required from an AAHA Accredited hospital, we have been AAHA Accredited since 1986.​​​​​​​

Our staff is trained in low-stress handling techniques to create a calm environment for your pets,

We know you want to be kept informed and part ot the decision making process, so we explain why certain diagnostic tests are recommended and their cost. Then, we discuss test results and treatment options with you- so we can make decisions together.​​​​​​​
"We never push any tests or treatments that aren't needed" ​​


​​​​​​​Client testimonials:
"I feel so fortunate to have found Petaluma Vet Hospital when we moved from Oakland to Penngrove in 2018. The whole team is professional and caring. Dr. Smith's common-sense approach to her recommendations is much appreciated.- Rachel P.

"Dr. Smith is incredibly knowledgeable and recommends only things that are necessary. She is communicative and calls you directly with updates and results on your pet. Excellent staff and service overall." - Jamie N.

Click here for testimonials to see what clients really think about our staff, our veterinarians and our animal hospital. We invite you to join our family,